Best Summer Setup for Cars
July 20, 2020
1. AVID1 AV6, Federal SS595, Tein Flex Z Coilovers
We'll start off with the more budget-friendly setup. For wheels, we chose the AVID1 AV6. This wheel has that iconic fat six-spoke design that somewhat resembles a TE37, one of the most beautiful and iconic wheels ever made. This design makes the AV6 look a lot more expensive than it actually is and we find that this is a wheel that can look good on anything from your daily driver, to your track car, and even just a show build.
.

For tires, we chose one of the most popular tires on the market this year: the Federal SS595. This is a performance tire with a trick up its sleeve. It offers a great road feel with a quick response when you start to push your car to the limit. However, the number one reason that it's been so popular is thanks to its incredibly low price, especially for being a performance-oriented tire.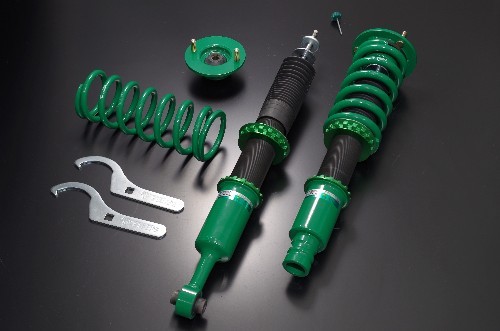 Finally, we pair our wheel and tire setup with a set of Tein Flex Z Coilovers. This is a great setup for someone who's new to running coilovers or just looking to keep their costs low. The Flex Z kit has been around for a while and will allow you to get that sporty look and feel without breaking the bank. Pair that with the Tein name which has a history in motorsport and you have yourself a pretty well-rounded starter setup.
2. Aodhan DS02, Nankang NS-25, BC Racing BR Coilovers
Next, we have the Aodhan DS02. This is another one of those wheels that just look good on everything. This split five-spoke design gives an aggressive look to just about anything. With most options also coming with a pretty decent sized lip, this wheel can give you the dished look you've been looking for. Since this is an Aodhan wheel, the cost is kept relatively low which makes this wheel a great bang for your buck option.
The Nankang NS-25 has been one of the most popular all-season tires lately. It offers great wet and dry performance, perfect for your daily driver as well as a lower cost when compared to the competition. The Nankang NS-25 will get you where you need to go comfortably and safely all while being backed by a 50,000-mile warranty.
For suspension, we put this wheel and tire combo with a set of BC Racing Coilovers. Possibly the most popular coilover series on the market today, BC Racing BR Coilovers offer adjustable dampening and ride height so you can set how firm you'd like the ride as well as how much you want to lower your car. Ask anyone who's ever bought or knows about coilovers which ones they'd recommend, and we'd bet that BC Racing would fall into that list just about every time.
3. Enkei RPF1, Toyo Proxes R888R, Fortune Auto 500 Series Coilovers
.

For this build, we're going for more of a track setup. That being said, there is no better wheel choice than the Enkei RPF1. The RPF1 is a very lightweight, strong, and aggressive wheel that has been known in the high-performance market as being one of the most versatile wheels ever made. Thanks to its lightweight design, durability, and styling, the Enkei RPF1 has stolen the hearts of many car enthusiasts, including us.
For tires, this was a tough choice. There are a lot of fantastic competition tires out there. However, we felt it was only right to choose the Toyo Proxes R888R for this list. As we mentioned, this is a competition tire which means it's really only designed for the racetrack. There are some pretty large grooves cut out in the R888R and one long evacuation channel to help with hydroplaning, but for the most part, this tire is smooth. The R888R will give you all of the performance you could ever want out of a tire for your racecar.
Since this is a track build, we had to pair this set up with a set of Fortune Auto 500 Series Coilovers. Fortune Auto has seemed to wear the crown in terms of coilover quality and performance. These coilovers offer an immense amount of performance and adjustability all while being completely upgradeable at any time. If you're trying to set lap records, Fortune Auto will definitely help you try to achieve that.
4. Cosmis Racing XT206R, Nitto Neo Gen, Air Suspension
Next is the Cosmis Racing XT206R. Arguably another one of the most popular, or at least most recognizable, wheels available today, the XT206R has that extremely aggressive look that so many people are looking for. They also come in a huge variety of sizes, bolt patterns, and finishes to make sure there's always a set to match your build theme.
The Nitto Neo Gen is an all-season tire that will give you balanced performance no matter what situation you throw at it. However, that's not why we picked it this time. The Nitto Neo Gen can stretch really well and has a thicker tire compound around the edge of the tire to help prevent camber wear. This makes it perfect for a stance or shows build.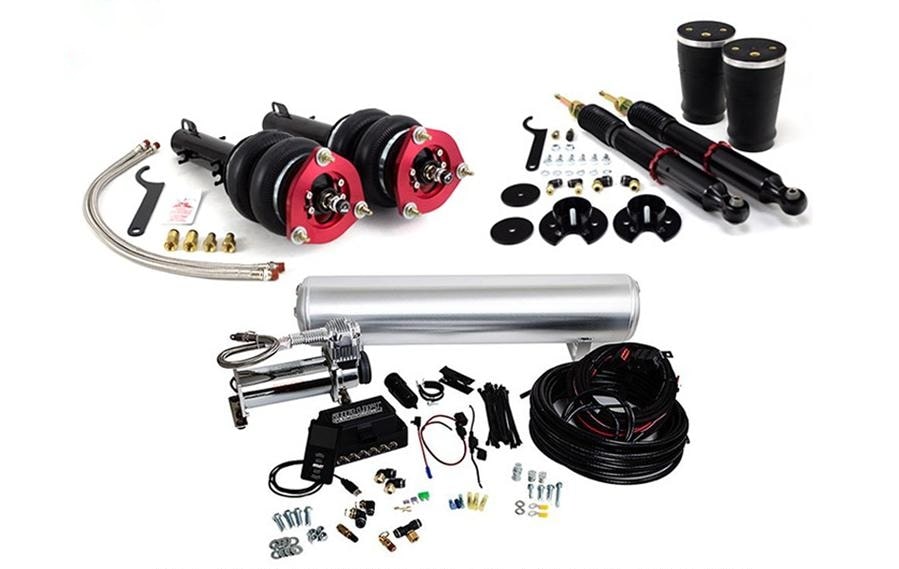 Finally, we chose to pair this set up with a set of air suspension. There are so many options for air suspension kits that we couldn't just pick one. However, the air suspension will help you get all of the functionality and looks you could ever want since your vehicle can now be raised and lowered on command!
5. Konig Oversteer, Toyo Extenza HP II, Silvers NEOMAX Coilovers
For our last setup, we picked the Konig Oversteer as the wheel of choice. This wheel has been incredibly popular, especially with European cars thanks to it's sharp, aggressive design. The Oversteer comes in a variety of finishes to complement as many builds as possible while maintaining that clean, minimalist look. It's easy to see why the Konig Oversteer is so popular right now.
Pairing the Konig Oversteer with the Toyo Extenza HP II just seemed right. The Extenza HP II is up there with our most popular wheels right now and for good reason. This tire is designed to be a performance all-season which means that it will give you great steering response and plenty of grip in the corners all while having the ability to be tame and safe in adverse conditions. This is perfect for someone with a fun daily driver.
Finally, we'll pair this setup to a set of Silvers NEOMAX Coilovers. Silvers has flown under the radar for a little bit but has no made a huge splash in the suspension scene. These coilovers are extremely well built and offer a wide variety of adjustments similar to the Fortune Auto's we talked about earlier. Silvers Suspension proves that they too can run with the big dogs out on the racetrack.